"Arrive as Strangers, Leave as Friends..."
Carolyn's Boutique is a full service shopping experience, set in a friendly and comfortable environment, with lovely and knowledgeable ladies ready to help you find your perfect look. From casual to dressy, jeans, handbags, and jewellery (and even with some home decor) - make this a truly unique boutique adventure. We also feature local jewelers and knitters with new selections added every season!
See something you like? Let us know! Call (778) 425-2442 or send us a message.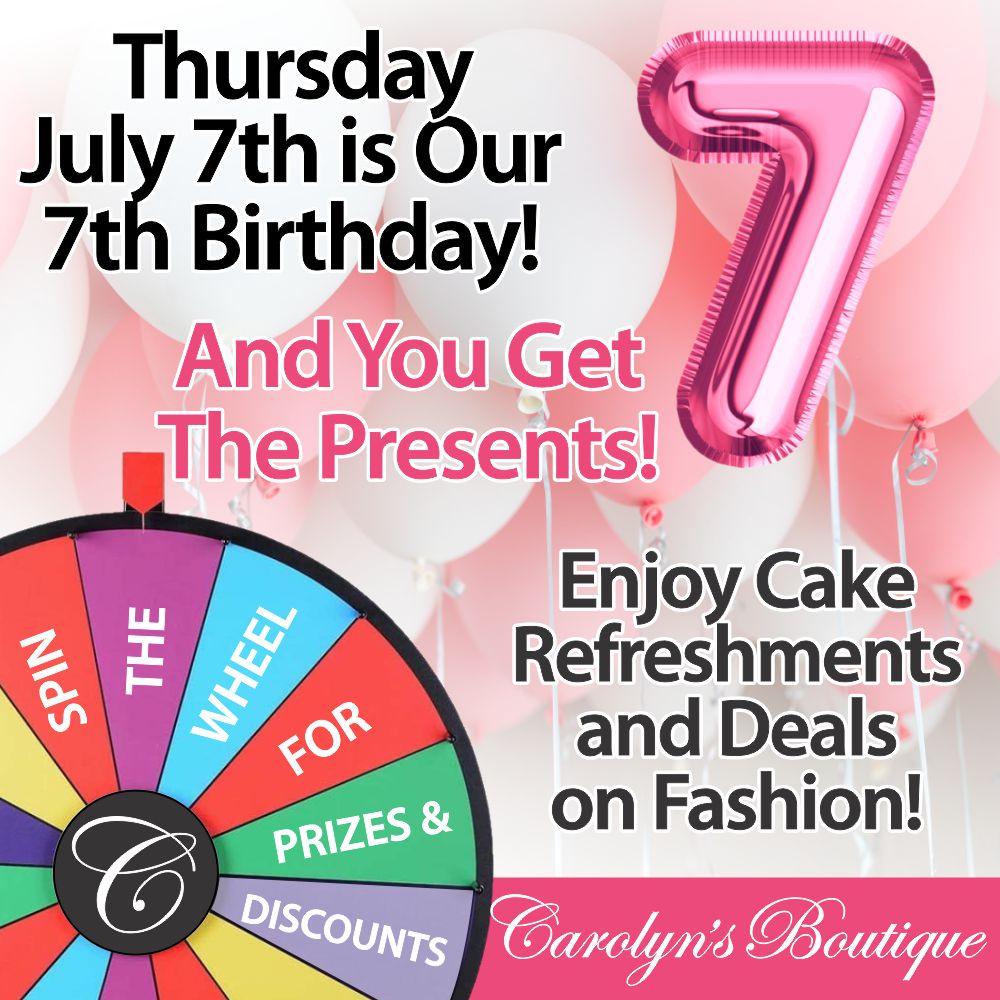 It's Our 7th Birthday and You Get the Presents!
On the 7th day of the 7th month, Carolyn's Boutique will celebrate 7 years in business! "Come as strangers, leave as friends" is our motto and we've made so many wonderful friendships over the years! We just can't thank you enough for helping us succeed! So, even tho it's our birthday, you get the presents! We invite everyone down to our store next Thursday, July 7th, for cake, refreshments and to spin the wheel for prizes and discounts!

Worth Coming to Sooke For!
6707 West Coast Road. Located by the corner of Otter Point Rd and West Coast Rd.
Open Tue - Sat: 11-5
Sun - Mon: 12-4
Love saving money?
Always Get Our News & Specials
Join our mailing list today!
Sign Up for News & Specials